Although a lot of the guests at Hotel La Quinta del Sol are happy to laze their vacation away here in Punta de Mita either lying on the beach or playing in the waves, there are some that are a little more ambitious and want to explore the many fantastic towns within the area. Although there are many to choose from, one of the top on that list is Puerto Vallarta. Located about an hour's drive south of Punta de Mita along the Bay of Banderas, this former fishing village is now a bustling city with a gorgeous malecon (boardwalk), luxurious beach hotels, international restaurants and over 250,000 inhabitants.
Because there is so much to do in Puerto Vallarta, the city can be a little intimidating for some of our guests: where to go, what to do and, most importantly, where to eat?? That's why we were so excited to recently discover Vallarta Food Tours, a local company that offers a 3 hour tasting and cultural walking tour through the streets ofthe central historical district, also known as "old town". It's a great way to get to see the sights, learn about the history and eat some amazing local cuisine along the way.
On the day of our tour, we were told to meet Ricardo, our passionate and knowledgeable guide, at 10:45am and to come hungry! Ricardo (aka Lobo) started the tour by handing out a map of our route and the various locations we would be stopping at. He gave an introduction on what we could expect from the tour and then we were off — it was time to eat!!
Our first stop was at a local mole restaurant where we were introduced to the owner and given 3 different types of mole to try: brown, green and pink. Mole refers to the sauce that the chicken is cooked in and the variety of mole recipes throughout Mexico is astounding. All mole recipes start with a base of spices and roasted chiles, which give the sauce depth, but not necessarily heat. The ones we sampled were rich with flavor and incredibly delicious.
Now that we had our appetites whetted, we were off to a local and extremely popular birria stand. Birria is a shredded meat stew that is a specialty of the state Jalisco and usually made with either goat or lamb, however the one we tried was made with beef. They prepared it dorado-style, which is in a crispy, fried tortilla and served with a side of the consomme that the beef was stewed in…this stuff is like liquid gold!!
On the way to our next stop, we took a detour through the Zona Romantica and over to Vallarta's famous Malecon (boardwalk). The malecon stretches over a mile and is dotted with performance artists, vendors, food sellers and sculptures by local mexican artists. Along the way Ricardo educated us on the various places we passed and the history of Vallarta.
Now it was time for our next stop, a family run restaurant that considered to serve the best ceviche in Vallarta. Ceviche is fish (or any variety of seafood) that has been mixed with onions, tomato, chiles, and cilantro and "cooked" in lime juice. It is usually served with tostadas, a deep fried tortilla, and hot sauce. Our ceviche came with a refreshing glass of hibiscus water. Amazing!
The tour continued on with many more stops, including a tortilla factory, homemade ice cream, a fresh coconut water stand, a fabulous local restaurant that specializes in tortilla soup, "tuba" juice and a mexican candy store. All along the way, Ricardo stopped at places of interest, such as the famous Cathedral of Our Lady of Guadalupe or pointed out the hang outs of Elizabeth Taylor and Richard Burton (the infamous couple that put Vallarta on the map). The tour was informative, interesting, a great way to see Puerto Vallarta and, most importantly, delicious!
Vallarta Food Tours offers daily tours at that start at 11am.  The tours are 3-4 hours and have a maximum of 10 people per tour.  Tickets costs $49 USD per person.  They have also just recently started a new food tour of Pitillal.  Get more information at http://puertovallartafoodtours.com/ or call them at 1-888-457-2210.
What our Happy Guests Have to Say: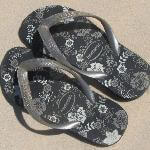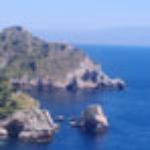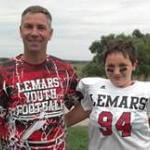 Latest Blog Post
Although a lot of the guests at Hotel La Quinta del Sol are happy to laze their vacation away here in Punta de...
---