Your bi-lingual hosts, Nico and Mary, live on-site at Hotel La Quinta del Sol.  They are here to receive you with a smile upon arrival.  They offer concierge services such as recommending and booking restaurant reservations, tours, and transportation (airport transfers, taxis, car rentals).  They are able to arrange a spectacular massage in your room, guide you to the best surf spots and assist with any travel arrangements you may need.  They are also your hosts for unforgettable social events such as local taco crawls, potluck dinners on the terrace and happy hours.  They are your connection to Punta de Mita and the surrounding areas, helping you to relax and feel right at home.
For more information or to organize any of these activities, email us at [email protected] today!
What makes a vacation truly memorable? You decide….
There are so many activities in Punta de Mita and throughout the area that the hard part is deciding which to choose.
After a few days of decompressing in the hammock at our beach club, you may decide that you want a little more activity.. whether that's heading to a nearby village, ziplining through the jungle, or trying your hand at surfing one of the local breaks, our managers can give you great tips and local recommendations to make the most of your vacation.
Here are just a few of the great things that you can do in this area:
Punta de Mita and the surrounding areas are well-known for world-class surfing. With over six popular breaks, these warm Pacific waters are ideal for beginners and experts alike. The variety of neighboring breaks – including Punta de Mita's own La Bahia and La Lancha – will keep you interested and coming back for more.  We offer rentals of boards here at the hotel and can organize a panga trip to take you to some of the more secluded breaks.
Want to learn how to surf?  Let us organize a surf lesson with Wildmex Surf School, a local company that will teach you everything you need to know to get up, get riding, and get on your way to surfing like a pro.
Punta de Mita is quickly becoming world renowned for being a great place to SUP.  Surf legend Gerry Lopez holds his annual SUP and Yoga camp here since the surrounding waters are so perfect for this sport.  Hotel La Quinta del Sol has a variety of SUP boards for rent, either by the hour, day or week.
Just outside of Bahia de Banderas is a popular spot for deep sea fishing. Expert guides will lead you to their favorite locations to catch yellowfin, marlin, wahoo, and dorado – all within 10 to 15 miles of the shore. Watch your guide fillet your fish so you can enjoy the catch of the day back at the hotel, grilled on our guest barbeque or at a local restaurant.  Ask us about contact information for local guides within the area.
Local artists and artisans sell jewelry and local crafts and treasures at the boutiques in Corral de Riscos and along Anclote Beach. Look for Huichol craftwork, hand-made hats, sarongs, traditional serapes and more.  On Sundays, from November to May, there is a fabulous Farmers' Market in La Cruz de Huanacaxtle where local artisans descend, offering their wares from around Mexico. Visit Sayuilta for galleries and upscale boutiques or Bucerias for art galleries and a daily outdoor souvenir market.
Fly through a tropical jungle canopy scattered with wild orchids and colorful birds 60 feet (18 meters) above the ground.  Located just 20 minutes from Punta de Mita, near the town of Sayulita, Mi Chaparrita has 13 lines and 3 suspension bridges that span over 2 km up a mountainside with stunning views of the surrounding hills and the Pacific Ocean.  Check out our blog for more on this fun adventure and give us a shout to make your reservation.
Both Puerto Vallarta and Punta de Mita have several top courses, including the Jack Nicklaus designed Signature Course, The Pacifico, with the famous "Tail of the Whale" hole and the new Greg Norman designed Litibu Course, which are both just minutes from the hotel.
Whale Watching and Snorkeling Trip to Las Marietas Islands
Las Marietas Islands are located a couple of miles off the coast of the northern tip of the Bay of Banderas and are about a 20 min boat ride from the marina here in Punta de Mita.  The waters around them are crystal clear and teeming with sea life, so for that reason the islands have become a favorite destination for snorkeling.  Swim under an archway in the island and end up on the beautiful, white sand, "secret" beach which is located beneath a hole in the top of the island that floods the beach with sunlight below.  The Bay of Banderas is an important breeding ground for humpback whales throughout the months of December to April so there's a good chance that you will see some on your way to or from the islands.  Check out our blog for more on this trip.
Explore Local Villages of the Riviera Nayarit
Mita is centrally located to many other villages, each with their own unique character and personality, which can be explored with a day trip.  Towns such as Sayulita, La Cruz de Huanacaxtle, San Francisco, Bucerias, Lo de Marcos and Rincon de Guayabitos are all great places to visit or head to the big city of Puerto Vallarta for fast-paced nightlife and adventure.
Swim with Wild Dolphins in their Natural Habitat
Wildlife Connections is part of a research project that allows you to accompany marine biologists for the chance to swim with dolphins in their natural environment and help to support the protection of these incredible creatures.   This is truly a once in a lifetime experience.
Head off the beaten track with these adventurous tours.  See the Mexico outside of Puerto Vallarta as you head through jungle paths, small villages, and river beds.  No experience necessary.
Puerto Vallarta Food Tours and Cooking Classes
Go beyond the taco as you experience the extraordinary cuisine this beautiful country has to offer.  Vallarta Food Tours  will take you through local neighbourhoods to experience regional dishes and culture.
Want to take your knowledge of Mexican cuisine to the next step?  La Luna Cooking Classes will guide you through local ingredients, cuts, and preparations to send you on your way to becoming an expert Mexican chef!  Want a one-on-one experience — classes can be held privately at the hotel.
Go beyond Jose Cuervo and that terrible experience you had in college and learn more about this intricate and in-depth elixir.  Taste high-end and boutique tequilas and mescals that can't be found outside of Mexico.  Vallarta Tequila Tastings can come to the hotel for your own personalized tasting.
Exhausted from all these activities and need a little pampering?  How about a relaxing massage in the privacy of your hotel room.  Sounds good, doesn't it?
For more information or to organize any of these activities, email us a [email protected] today!
What our Happy Guests Have to Say: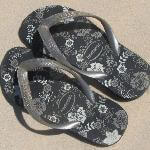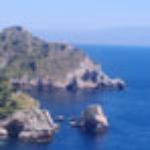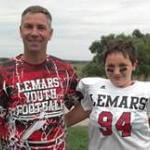 Latest Blog Post
There are a couple of great surf schools here in that offer surf lessons in Punta de Mita and I had been meaning...
---