Where Hotel La Quinta del Sol is located in Punta de Mita:
Getting to Hotel La Quinta del Sol in Punta de Mita
From Puerto Vallarta:
The Puerto Vallarta International Airport is 25 miles (40 kilometers) south of Hotel La Quinta Del Sol.  From the airport, follow the signs North to Compostela, headed toward Tepic.  Follow the signs for highway 200 to Tepic, Bucerias, and Punta de Mita.
In Bucerias, we suggest you stop at the Mega Supermarket (look for the pelican on the top of the building on your right) to pick up groceries.  After going through the main part of town, look for the large blue and white signs to the Marina Nayarit and Punta de Mita on your right.  Take this exit off of the right side of the highway.  This two-lane road hugs the coast all the way to Punta de Mita.  You will then go through the town of La Cruz de Huanacaxtle and continue on for about 20 minutes to Mita.
After 20 mins, you will see the town of Punta de Mita on the left hand side of the highway.  Turn left at the football field (where they are also constructing a large church).  Take the next left and then the next right and carry on towards the ocean where you will see our hotel on the left after about 200 m.
From Guadalajara:
The route is easily marked with plenty of signs to Puerto Vallarta. Head west on the toll hwy towards Tepic / Tequila. Continue for approximately 2 hours until the turnoff to Compestela. Continue for an hour on hwy MEX 200 down the incredibly windy/twisty road to Las Varas and for another 30 minutes to Sayulita at km marker 123. There is a large overhead sign. (See above for directions from hwy. 200 into the village.) Turn right onto this two lane road and continue past the entrance to Sayulita. You will take this rural road about 20 minutes. Watch for cows and lots of speed bumps. After passing construction for a large development on your right, you will be about 5 minutes from the end of the road. When the road ends, turn right, and you will see Punta de Mita on the left hand side of the highway.  Turn left at the football field (where they are also constructing a large church).  Take the next left and then the next right and carry on towards the ocean where you will see our hotel on the left after about 200 m.
If you're the driver please PAY ATTENTION TO THE ROAD – there are amazing views from the road but there can also be livestock in the road.  Remember, you're in rural Mexico.
This is a Mexican village with cobble streets and there are few street signs.   We suggest that you use Google Maps and program the directions to Hotel La Quinta del Sol into your phone before your journey.  If all else fails ask a locals…they are very helpful, but they don't use street names.
Transportation
Upon arrival to the Puerto Vallarta airport, you have several transportation options to Punta de Mita. These vary in price and level of convenience, so it's wise to make your choice in advance so you aren't overwhelmed when you arrive.
Private Transportation – Organized by the Hotel
With at least 48 hours notice, we can arrange a personal pickup. Arriving into a new country is always the most stressful part of travel and having this part of the journey pre-arranged makes things so much easier. You will be greeted as you exit the custom's hall with a sign with your name on it before you embark on your private, 45 minute, air conditioned journey. This service is reasonably priced compared to an airport taxi. No need to have exact change ready — payment can be made through the hotel in cash anytime throughout your stay. To arrange this service, simply send us your flight info (airline, flight number, departure city, arrival time) and leave the rest to us.
Rates:  $95 USD for 1-3 passengers or $120 USD for 4+ passengers.  
Airport Taxi
As you exit the airport you will be offered taxi service. They are convenient and safe. Taxis are priced by zone, and not metered.
Always confirm what you are being charged in advance. Be prepared to pay more if you have more than two people or extra or oversized luggage. Most taxi drivers do not know the town of Mita well, so be sure to print out directions. Puerto Vallarta taxi
drivers will get you to Punta de Mita, but probably won't know their way around town. They may assume you are going to the Four Seasons. Tell them you are going to "Hotel La Quinta del Sol, in el pueblo "Emiliano Zapata" rather than to Anclote Beach and the main strip of restaurants.
Rate: Approximately $80-$95 USD
Taxi from Outside of the Airport
These taxis do not have permits to pick up in the airport and their rates are somewhat lower.  You can get to them by crossing over the pedestrian bridge that goes over the highway to the left of the airport exit. Make sure to negotiate the price before entering the taxi.
Rates: Approximately $40 USD
Public Transportation from the Airport
Bus service is efficient, easy and reliable. If you have energy and can manage your luggage easily, this is the most affordable option. The ride out is a bit of an adventure but you get to experience Mexico like the locals. Cross over the pedestrian bridge located to the left of the airport exit and wait at the bottom outside of the burrito restaurant.  The bus you want to take will be grey/white,says ATM on the side and "Punta de Mita or just "Mita" on the front window. Buses run about every 15 minutes with no set departure times. Drivers are usually helpful and will accept US dollars and give you change inpesos, but they will not accept Canadian or other currency. After you pay the driver, he will give you a slip of paper that is a receipt to prove you've paid your fare. You are allowed to bring cold drinks on the bus if you like (beer is permitted). Enjoy the sights as you go through small towns and enjoy the local flavor. The bus will make several stops along the highway. No need to be nervous about missing our town, the highway and the bus route ends in Punta de Mita.
Rate: $23 pesos or about $2 USD per person
Rent a Car
There are several rental companies at the airport, with desks located after you exit baggage claim. Gecko Rent a Car is a locally owned agency that has good rates and includes all insurance in their quoted rates.  It is recommended that you reserve in advance.   They will pick you up at the airport.  There is also a National Car Rental here in Mita, should you decide to rent a car after you arrive.
Rate: Varies
What our Happy Guests Have to Say: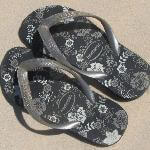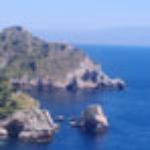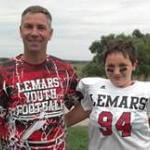 Latest Blog Post
There are a couple of great surf schools here in that offer surf lessons in Punta de Mita and I had been meaning...
---