Frequently Asked Questions
Is Punta de Mita safe and can you walk around at night?
Punta de Mita is a very safe and laid back little town.  Everybody in the neighborhood knows each other and looks out for one another.  Walking to and from the restaurants and around town at night is not an issue.  We do have safes in every room but that's more for the peace of mind of our guests as we've never had any security issues here at the hotel.
Is there parking at the hotel?
There is parking on the street in front of the hotel.  There's usually lots of space and it is safe to leave it there overnight.
Do I need adapters for my electrical items?
Mexico is on the same voltage as the US and Canada (110 to 120 volts AC), so you do not need to bring adapters if traveling from there.
What should I tip in restaurants? What about the housekeeper?
Tipping in restaurants is similar to Canada and the United States – 15% to 20%. We recommend that you tip your housekeeper $30 – $50 pesos per day. Baggers at grocery stores should also be tipped — a $10 peso coin will do.
Also, keep in mind that restaurant etiquette deems it rude to bring the bill until you have requested it. To local culture it infers that the client is being asked to leave. Drinking water is not placed on the table, you must ask for it. All water served to you will be purified, not even the locals drink tap water. Using 'por favor' (please) and 'gracias' (thank you) goes a long way.
What is the exchange rate for USD to MXN?
Exchange rates vary but have hovered around 12 pesos to the dollar for the past few years.
Are there ATM's in Punta de Mita?
There are a few private ATM's along "restaurant row", but we recommend that guests do not use them as they have very high charges and we've heard of issues with fraudulent withdrawals in the past.  There is a bank-owned (Banorte) ATM machine at the OXXO, which is the safest and best one to use, but it frequently runs out of money.  We recommend that guests use the ATM's at the airport in Vallarta upon arrival.  They are located outside of the domestic arrivals' exit and there are several to choose from, including a Scotiabank and a HSBC ATM.
Are there money exchanges in Punta de Mita?
No, there are no money exchanges here.  There is one in the Puerto Vallarta airport, but they usually give a pretty lousy exchange rate.
Can I use USD in Punta de Mita? What about Canadian?
Yes, US dollars are accepted in Mita, but keep in mind that you are subject to the exchange rate of the establishment, which may not be on par.  Some places may accept Canadian dollars, but probably not all.  Pesos are the currency of Mexico, so this is what we recommend using.
Do most places accept Credit Cards?
NO!  Cash is king around here!  Most establishments, shops, restaurants, taxis and tour operators do not accept credit cards.  This is the biggest issue our guests face, so make sure to visit the ATM before leaving the Puerto Vallarta airport.  There are safes in every room here at the hotel.
A few of the higher end establishments will accept credit cards, so if you do plan on trying to use your card where you can, make sure to inform your bank that you are coming to Mexico so they do not put a hold on your card.
Are there grocery stores in Punta de Mita?
There are small grocery stores here in town, but they only have basic items, such as tortillas, eggs, milk and beer.  If you're coming for more than a few days, we recommend a stop at the Mega supermarket, located either right outside the airport property in the Marina Plaza in Vallarta or just before Bucerias along the highway to Mita.  Here you have a bigger selection of goods, such as wine, yogurt, cheeses, meat, fresh bread, etc.
There is a fruit and veg truck that passes by most days.  The managers usually stop him and ask guests that are at the hotel if they need anything.
Fresh fish can be bought directly from the fishermen in front of the marina and occasionally a truck selling fresh prawns will drive by the hotel.
Is it safe to eat the fruits and vegetables there?
Yes.  If you think about it, a lot of the fruits and vegetables found in your grocery store in the US or Canada come from Mexico.  If you're nervous about using the tap water to rinse them, there are 18 L bottles of purified water in every room that you can use.
Is it safe to eat in the restaurants? What if they put ice in my drink?
Yes, the restaurants are safe to eat at.  They are clean and hygenic and use purified water for their ice.
We provide 18 L bottles of purified water in every room and we recommend that you use this for your drinking water.  If your bottle get low, just let management know…they'll bring you a fresh bottle.
What if I have a medical emergency?
Punta de Mita has world class hospital as well as a local health clinic for minor issues and English speaking doctors on call 24 hours for emergencies. Puerto Vallarta also has several modern hospitals.
How is Punta de Mita for people with mobility issues?
Please be aware of the challenges Punta de Mita's cobblestone roads may pose for guests with mobility issues.  Also, our property is located above street level with stair access only and the beach is located below street level with stair access only.
If damage (meaning broken or missing items, extreme uncleanliness, ruined linens, etc) to the hotel or a guest room occurs during a guest's stay, management will conduct an investigation.  We reserve the right to make a charge the credit card of the guest(s) responsible accordingly.  Smoking is only allowed on the roof. There will be a cleaning fee of $250 USD charged for smoking in any guest room, no exceptions.
Pets of any kind are not accepted at the hotel.  There are two cats that live on-site but are not allowed in the rooms.  A $250 USD charge will be accessed to anyone keeping a pet in a room.
Have a question that we didn't answer here? Feel free to email our managers at [email protected] with any questions or concerns.
What our Happy Guests Have to Say: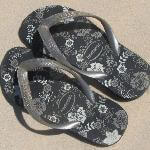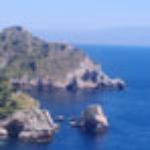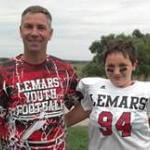 Latest Blog Post
There are a couple of great surf schools here in that offer surf lessons in Punta de Mita and I had been meaning...
---