Surf Lesson in Punta de Mita
There are a couple of great surf schools here in that offer surf lessons in Punta de Mita and I had been meaning to take one for a while. While I'm not exactly a beginner (my first lesson had been over 10 years ago), I definitely needed a little expert help getting myself to that "next level". I had a friend, Marilee, coming in from Canada who was at the same skill level as me and was also interested in brushing up on the basics, so we booked with Mictlan Surf School for a lesson.
On the morning that we were booked to go, we looked out from the balcony of the hotel and saw that Stinky's, the break in front, was completely flat. So we quickly scurried up to the rooftop terrace of La Quinta del Sol to check out the other breaks along the coast. From the deck, you can see (from east to west — we face south) La Lancha, Stinky's, El Anclote and the Point. It's pretty awesome to get an aerial view of all the spots to be able to make a decision on which direction to head! It looked like there was a bit of a swell out at La Lancha (where Mictlan was planning to take us for our lesson), so we headed down to the surfshop to see what they were thinking.
We got down to Mictlan and met Ernesto and Chicharo (Cesar) who were waiting to take us out on our lesson. We were pretty stoked to see that each of us was going to have our own personal instructor, since we had assumedthat there would be one instructor for the two of us. We scoped out the boards, picked out the best one for both of us and headed down to the marina where one of Mictlan's boats was waiting to take us to La Lancha. We headed off and arrived at the break 10 minutes later — sure enough, there were a few people out there and some nice, long 3-4 ft waves breaking…perfect for our lesson!
Before we paddled in from the boat, Chicharo and Ernesto explained the lineup to us, where we should be positioned and, after we've ridden a wave, where the channel was to paddle back out. We jumped in the water and headed over to the break. Immediately my instructor, Ernesto, got me in position and helped to push me into the the first wave that was coming my way. I was up and loving it!! Rode this nice, clean, right-hander with no problems! By the time I jumped off the wave and looked back, I saw Marilee riding the next one in — awesome!! We paddled back out to Chicharo and Ernesto and got ourselves set up for the next one.
We were catching wave after wave and having the time of our lives! For the smaller waves, they would help to push us in for that extra head start but for the bigger waves, they'd just help us to get into position and we'd take it from there. Having them by our sides for that extra boost of confidence, along with the tips and instructions, made us go for those bigger waves…ones that we probably wouldn't have gone for on our own. It made me realize that just because a wave is bigger, doesn't mean that it's more difficult to ride.
About halfway through the lesson, Ernesto noticed that I was losing the waves part way through my rides when I should have been cutting back to gain more speed. He showed me how to position myself on the board and adjust my weight so I could turn on the wave for more speed and a longer ride. Awesome….this was the kind of thing I was hoping to learn from these lifelong, local surfers! By the end of the session, I was using my new found knowledge to get the most out of each wave.
After about 2 1/2 hours, 15-20 waves and an endless amount of paddling, the boys suggested we catch one more wave and then head back to the boat. Since I was pretty sure my arms were about to fall off, I quickly agreed. We caught one last ride, a stellar one, and paddled back to the boat. A cooler of cold bottled water awaited us and we headed on back to Punta de Mita.
Both Marilee and I had an amazing time with Mictlan Surf School during our lesson with Ernesto and Chicharo. We left feeling much more confident, with more knowledge and skills and, of course, a whole schwack more waves under our belts!
Stinky's, the break in front of Hotel La Quinta del Sol
What our Happy Guests Have to Say: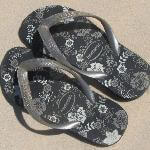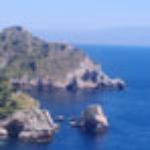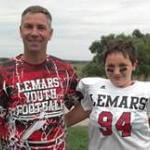 Latest Blog Post
There are a couple of great surf schools here in that offer surf lessons in Punta de Mita and I had been meaning...
---