Bucerias Market: Bright, Bold and Wonderfully Tacky
We were in serious need of new hammocks for the hotel (you can never have too many hammocks when you live on the beach) so we headed off to the Bucerias Tourist Market where you can find everything you never knew you needed.  Bucerias is a small, seaside town located about 25 mins south of Punta de Mita and best known for it's beachfront restaurants, quaint little town square and it's uber-tacky, chocked-full-of-tons-of-stuff-to-sell-to-the-tourists market.
Now, don't get me wrong, I actually quite like this market, but I take it for what it is: designed to sell t-shirts with slogans like "FBI: Female Body Inspector", ponchos with your favorite NFL logo, and key chains combined with bottle openers that are shaped like dolphins.  With that in mind, it's fun to rummage through the always funny wares and revel in your finds.
For those that have the patience to search, there are some genuinely great finds hidden through out this market, such as hand painted ceramic goods, woven hammocks, mexican glassware, intricate silver jewelry, and locally made leather goods.
Another flavor that adds to the market is the persistent but friendly vendors who try to entice you into their stalls with lines like, "Almost free" and "We don't charge you to look" — while some may find the approach abrasive, if you're armed with a good attitude and sense of humor, the interaction is a lot of fun.
Also don't forget that bartering's the name of the game here, so start low and work your way up to the price that you feel comfortable paying.  If you're not happy with the price you're being offered, move on.  You'll probably find something similar three stalls over.
And, above all, have fun!  You're on vacation!
The Bucerias Market is open 7 days a week for your trinket shopping pleasure!
What our Happy Guests Have to Say: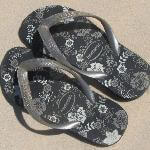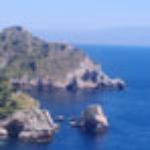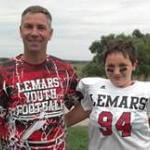 Latest Blog Post
There are a couple of great surf schools here in that offer surf lessons in Punta de Mita and I had been meaning...
---