Fun with Kids: Water Park in Nuevo Vallarta
For months now, every time I drove past Aquaventuras Water Park in Nuevo Vallarta, I'd stare whimsically at the twisty, colorful slides and reminise about my childhood.  We had a huge, 100 acre water park near where I grew up and every summer we'd escape the heat by slippin' and slidin' down the rides.   So when we recently had some friends with kids come to stay with us at the hotel, the water park was #1 on the To-Do list.  Kids are the perfect excuse to for us to "research" the fun activities throughout the area!
Now I will start off by saying that there were several things about this water park that were a little sub par but, at the end of the day, we all, especially the kids, had a really fun time so these were just minor details.
First of all, on the day we went several of the slides were out of commission.  We were told that this was because some of the slides are duplicates of others so, because it was low season, they shut them down since there were less customers.  This seemed reasonable enough.
Secondly, the park was a bit worn and could have definitely used some touch ups.  Since we're mostly talking about aesthetics here, I wasn't too concerned.
Third, some of the rides required an inner tube to ride, but you need to rent the inner tube and they charge you a daily rental fee (on top of the admissions fee).  We weren't so concerned about the cost but it was annoying…since only a few rides required the tube, what does one do with the tube when not using it?  We just ended up stacking ours in a pile and leaving them to the side for hours at a time.
The park is a 35 min drive from the hotel in Nuevo Vallarta and has 10 different slides to choose from, a lazy river and a kid's area.  The kids were pretty nervous about the bigger rides, so they just played in the children's area for the first hour or so.  It was fun, though, to watch them start to get bolder and bolder, and eventually we couldn't get them off the "big kids" slides.  The adults had a hard time getting off the "big kids" slides, too.  All in all, it was a great way to spend the day, cool off from the heat and have fun with the kids.
Aquaventuras Water Park is open from 10 am to 6 pm, Tuesday to Sunday, and is located just off the entrance to Nuevo Vallarta along the main highway.  Entrance costs $19 USD for kids (age 4 – 11) and $25 USD for adults.
What our Happy Guests Have to Say: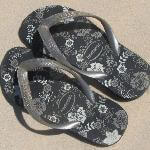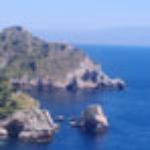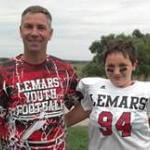 Latest Blog Post
There are a couple of great surf schools here in that offer surf lessons in Punta de Mita and I had been meaning...
---