Las Marietas Islands: Fishing, Snorkeling, Whale Watching, and More
Las Marietas Islands have gotten some attention lately thanks to this cool photo of the secret beach in one of the islands that went viral on facebook with over 40,000 shares.  Since heading to the islands is one of the favorite activities for our guests here at Hotel La Quinta del Sol, we thought it was about time that we wrote a post about all the great things you can do on a trip over there.
Las Marietas Islands are located a couple of miles off the coast of the northern tip of the Bay of Banderas and are about a 20 min boat ride from the marina here in Punta de Mita.  The islands are clearly visible from the balconies here at the hotel, so if a guest hasn't heard of them before they arrive it's usually one of the first things they ask about.  They are an uninhabited archipelago of islands with over 1,400 hectares between them that were made into a national park in 2005.  It is home to over 90 species of birds, including it's most famous inhabitant – the blue footed booby, recognizable by it's smurf-blue feet and also found in the Galapagos Islands.  The waters around them are crystal clear and teeming with sea life, so for that reason the islands have become a favorite destination for snorkeling.
The first time that we went to the islands was with a couple of guests who were avid fishermen, so that meant getting up before dawn to heading down to the marina in the dark.  We met up with our guide and captain at the marina in Punta de Mita, where you can find many licensed captains to take you to the islands.  The got us onto their panga boat and we set off.  We made a short pit stop at another boat that was fishing for bait about 500 m from shore to stock up.  The nice thing about getting up so early was that we got to see the sun rising over the mountains of Punta de Mita.
Since our main goal was to make it over to the islands, the lines were cast into the water and we troll-fished as we slowly headed over.  Within a few minutes, we had some action on one of the lines.  It was Rami's first time fishing, so with a little guidance from our guests and the captain, he pulled in a not-too-shabby sized Dorado or Mahi-Mahi.  My catch, on the other hand, left something to be desired.
One of the great things about heading to the island is that there's a good chance that you will see some humpback whales.  The Bay of Banderas is an important breeding ground for the whales throughout the months of December to April.  You can usually first spot them from a distance by the spray of air and water coming from their blowholes.  On this trip and several others we've been lucky enough to be treated to a show of acrobatic breaching, fin slapping and tail slapping.
After stopping to enjoy the show, we continued on to the islands where decided to explore, checking out the many archways, blow holes, caves and, of course, all the incredible bird life.
We finally stopped outside the entrance to the "secret beach of Las Marietas" and jumped into the crystal clear waters to do some snorkeling.  Around the outside of the islands are rock reefs where the protection of the national park has allowed the waters to teem with sea life and it is home to over 100 varieties of fish.  After checking out the waters, we swam under an archway in the island and ended up on the beautiful, white sand, "secret" beach which is located beneath a hole in the top of the island that floods the beach with sunlight below.
After a nice rest on the beach, we headed back to the boat and within 20 min we were pulling into the marina in Punta de Mita.  We finished this amazing day by heading back to the hotel to prepare a great bbq lunch on the rooftop deck of the hotel with our freshly caught mahi-mahi.  Alternatively, if you don't feel like cooking, you can take your catch to any of the beachfront restaurants in Mita and they will prepare it for you any way you like.

One of the nice things about this trip is that it can be catered to the individual.  Don't like fishing, just want to snorkel and whale watch…no problem, just let the captain know what you prefer to do and he'll make it happen!  Want to go in the afternoon instead of the morning…no problem, just state your preference!

The cost for this trip is approximately $1800 MXN / $140 USD (depending on the size of the boat, small or large panga).  This is the cost per boat, not per person.  The trip takes between 2 – 3 hours, depending on what you want to do (whale watching, bird watching, snorkeling, fishing, or everything!).  This pricing is to take a simple panga boat with metal benches and a cloth cover.  

If you're looking for something a little more upscale and comfortable, we suggest booking a trip with Big Tuna Fishing Charters, http://puntamitafishing.net/.  They have a super panga that you can walk around on and has comfortable cushioned seating in the front and a small center console bathroom.  They do a 3 hour tour with snorkeling, whale watching and troll fishing for $200 USD, maximum 4 people.

If you're staying here with us at Hotel La Quinta del Sol, just let us know when you arrive that you'd like to take this trip and we'll take care of all the arrangements.  It's a great way to get out on the water and explore this beautiful area and all the treasures it has to offer!
What our Happy Guests Have to Say: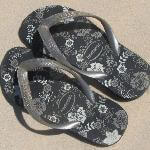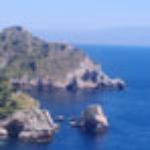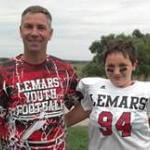 Latest Blog Post
There are a couple of great surf schools here in that offer surf lessons in Punta de Mita and I had been meaning...
---