Our Punta Mita Beach Club – Get Food and Drinks Delivered
One of the great things about being on vacation here in Punta de Mita is that you can do exactly what you want, when you want…and sometimes you just want to do nothing!  With that in mind, both Oscar's Fish Tacos and El Fondo del Mar are providing free delivery to our Punta Mita beach club so that when our guests are relaxing and they get a little hungry or thirsty, the don't have to move a muscle!
Oscar's, as the name suggests, makes incredible baja-style fish tacos.  These tacos are traditionally made with battered and fried white fish (whatever the local fishermen caught that morning!), shredded cabbage, pico de gallo (a fresh salsa made from tomatoes, white onions, chiles, and cilantro), and topped with a citrus/mayonnaise dressing.  What makes Oscar's stand out from the rest is his homemade hot sauce that he serves on the side…we haven't been able to coax the recipe out of him but we know it has arbol chiles and peanuts and it is fantastic!  He also serves shrimp tacos (30 pesos/$2.25 USD each) and lobster tacos (40 pesos/$3 USD each), which are done in the same baja, fried style as the fish tacos.  However, if fried isn't your thing, just request "a la plancha" or grilled.
Fondo del Mar provides such specialties as Huachinango Zarandeado (Grilled Red Snapper), guacamole, the mixed shrimp and fish ceviche (raw shrimp/fish that has been "cooked" in lime juice with tomatoes, onions and chiles), the chicken or beef nachos or octopus sauteed in ajillo sauce (butter, garlic and guajillo dried chiles).  And of course, if you're thirsty, you can also order buckets of beer, margaritas, or micheladas (a beer based drink with lime, worchestershire, hot sauce, spices and sometimes clamato).
To take a look at Oscar's or El Fondo del Mar's full menu, check out the menu basket at Hotel La Quinta del Sol and to arrange for delivery, just talk to managers Nico or Mary.
What our Happy Guests Have to Say: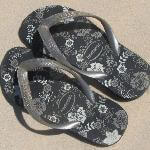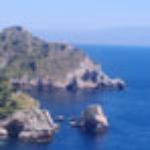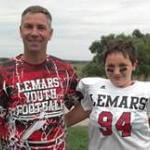 Latest Blog Post
There are a couple of great surf schools here in that offer surf lessons in Punta de Mita and I had been meaning...
---