Sunday Farmers' Market in La Cruz de Huanacaxtle
The La Cruz Sunday Farmers' Market is just a few weeks into their season, so we decided to head over there last Sunday….and we fell in love with this fabulous little market that is overflowing with creativity, music, flavour and fun!!
La Cruz de Huanacaxtle is the next town over from us on your way to Puerto Vallarta, a gorgeous 15 min drive along a windy, coast-hugging road. Originally a little fishing village, La Cruz has expanded in recent years with the completion of the Marina Riviera in 2008. Â The town is named after the cross (la cruz) made of Huanacaxtle (guanacaste) wood that stands near the village entrance.
The Sunday Farmers' Market started a few years back following in the footsteps of the incredibly popular Old Town Farmers' Market in Puerto Vallarta on Saturdays (open 10am to 2pm…get there early!). Â The markets are producer only, which means that all the vendors there must either make it, bake it or grow it. Â And the shear creativity, talent and enthusiasm displayed this group of local bakers, jewelers, designers, musicians, chefs, artisans, painters, and farmers is incredible!
The first thing you notice as you enter the market is the stunning backdrop of the location. The market was in 2011Â from the plaza in the center of town to the Mercado del Mar (Fish Market) along the Marina boardwalk overlooking the Bay of Banderas. The sun glistening off the ocean and beautiful sailboats coming in and out of the harbour only add to the magic of the market. And an added bonus to the new location is that you can just pop into the fish market before heading home to add to your bounty!
Ok, let's get down to the goods!! There is so many wonderful stalls with wonderful wares to choose from, it's difficult to know where to start!
There are an incredible array of jewelery designers, all with their own unique style.
There are local fashion designers with everything from handbags to t-shirts to dresses to bathing suits.
There are handmade crafts like blown glass trinkets, puppets, wall hangings, picture frames…
And let's not forget the FOOD, all the glorious food….from beautiful, organically and locally grown microgreens, tomatoes, squash flowers, herbs…
To the incredible artisan breads, empanadas, pastries, and baked goods….
To handmade cheeses, sausages, hams, salamis….
To salsas, hummus, dressings, dips, spreads….
To nuts, dried fruits, seeds, grains….
To ready made meals of tacos, curries, rice paper wraps, sandwiches, tamales…
To the fish market (open 6 days a week) which is stocked with fresh, locally caught seafood…
The La Cruz de Huanacaxtle Farmers' Market is open on Sundays from 10am to 2pm and is a great way to support the local community.
What our Happy Guests Have to Say: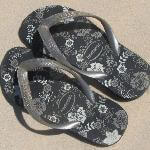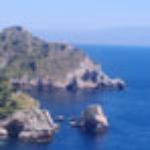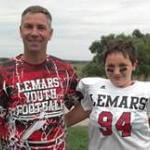 Latest Blog Post
There are a couple of great surf schools here in that offer surf lessons in Punta de Mita and I had been meaning...
---