Si Senor Punta Mita: Fresh fish, fantastic cocktails, incredible service
One of the great things about visiting Punta de Mita is that although it is a small, quaint fishing/surfing village, there are a number of fabulous restaurants to choose from.  One of our favorites of the bunch is Si Senor Punta Mita, which has a fantastic location right on the beach just a 3 min walk from the hotel.  The original Si Senor is located an hour away in Puerto Vallarta and it was so successful there that they decided to open a second location here in Punta de Mita.  It's been a hit from day one!
One of the first things you'll notice as you enter the restaurant is the giant blue doorway that opens up to the open air restaurant beyond and the stunning view of the Bay of Banderas and the south shore mountains.  The second thing you'll notice after entering the restaurant is the wind blowing through the palm trees overhead and the sand beneath your feet — this is truly beachside, fine dining!
There are a few things that sets Si Senor above the rest, including their incredible cocktails, especially their margaritas.  Made with premium tequila and fresh ingredients (no "Jose Cuervo Margarita Mix" here!), these margs are killer!   One of our favorites is the Cucumber/Habanero Margarita, which is always topped up with a little extra floater of tequila, table-side.
Another one of the things that Si Senor is known for is their daily specials, which are based on whatever the local fishermen brought in fresh that morning.  The exceptional service include the waiters bringing the local catch to your table so you can see with your own eyes just how incredibly fresh your meal is going to be.
Below is a selection of some of their menu items, to give you an idea of the kind of the traditional Mexican dishes they offer along with a few that have their own unique twist:
Queso Fundido (local mexican cheese melted in a cast iron skillet and served with fresh salsas and blue corn tortillas) – $13 USD / 160 MXN
Tamales (a traditional dish: masa, a corn based dough, that is wrapped in corn husks and steamed with daily changing, traditional ingredients) – $13 USD / 160 MXN
Octopus Pilpil (the pilpil style originates from the Basque region of Spain and is characterized by the main ingredient being cooked in olive oil, garlic and hot pepper) – $14 USD / 180 MXN
Pastor Shrimp Tacos (a twist on an old favorite, since pastor tacos are usually made with pork, these are seasoned with guajillo chiles and topped with pineapple) – $14 USD / 180 MXN
Chile Relleno (roasted poblano peppers stuffed with either cheese or shrimp and served in a mild, tomato sauce) – $17 USD / 210 MXN
Locally Caught Jumbo Blue Shrimps (your choice of preparation: Al Tequila, Coconut, Poblano, or Caramalized) – $21 USD / 260 MXN
Cochinita Pibil (citrus marinated, slow roasted pork, originating from the Yucatan) – $16 USD / 198 MXN
Chicken Enmoladas (rolled tortillas filled with shredded chicken and topped with traditional mole sauce and sesame seeds) – $15 USD / 190 MXN
And, of course, no meal at Si Senor is complete without finishing up with a cup of their traditional, Mexican coffee.  Ladled out table-side from a large pot, this coffee is brewed with cinnamon and other spices and finished off with a drop of tequila — it is heavenly!
Si Senor is open 7 days a week for lunch and dinner and is located behind Meson de Mita on the beach along "restaurant row".  We recommend reservations in the high season – (322) 113-0064.
One response to "Si Senor Punta Mita: Fresh fish, fantastic cocktails, incredible service"
What our Happy Guests Have to Say: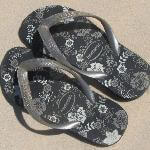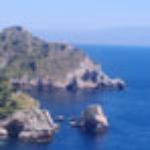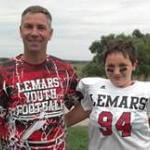 Latest Blog Post
There are a couple of great surf schools here in that offer surf lessons in Punta de Mita and I had been meaning...
---